Quality Changes
The Nation
National Cement Company Limited, a member of the Devki Group since 2008.
We manufacture and distribute cement and paving blocks of the highest quality to our consumers countrywide. A product of National Cement Company Limited (NCCL) means assured superior performance, reliable quality and easy accessibility to be a loved brand across the nation. We take immense pride in our Kenyan roots and endeavours to bring out the best in cement products in the country by employing the latest cutting-edge technologies that ensures we remain ahead of the game, and set some of the highest international standards in our products for decades to come. Our high-quality Paving Blocks combine elegant aesthetics with quick installation processes. They are economical, durable with a vast range of colors, designs and finishes to perfectly suit your area
About National Cement Ltd
In line with the vision and commitment of Mr Narendra Raval (Guru), we supply building and construction materials at affordable costs to enable local Kenyans to build their homes in a cost effective manner. National Cement Company Limited was the third major diversification and growth initiative of Devki Group. We commenced production and supply of cement in 2010 under the brand name of Simba Cement, all from a single grinding mill with limited capacity at economic cost.
CLINKER MANUFACTURING PLANT
National Cement Company Limited boasts a state of the art Clinker Manufacturing unit which produces high quality clinker. We ensure that whilst we are producing, we also conserve our community and environment at large hence all technologies adapted in the manufacturing of clinker are eco-friendly, by implementing the best technology we also strive to pass on the benefits to Kenyans at large where the cost of a cement bag is affordable for the daily consumer. Moreover, we take pride in ourselves that we are achieving the government objective of the big 4 agenda and play an active part in building the nation
The Government has also put in place various measures to support investments in the Manufacturing sector in the country, as well as a key pillar
Read More »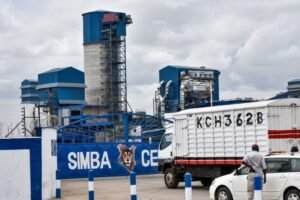 Kenya's Devki Group has opened a huge cement manufacturing plant in Nakuru a move that its chairman Narendra Raval says will not only boost cement
Read More »