National Cement Company Uganda
Limited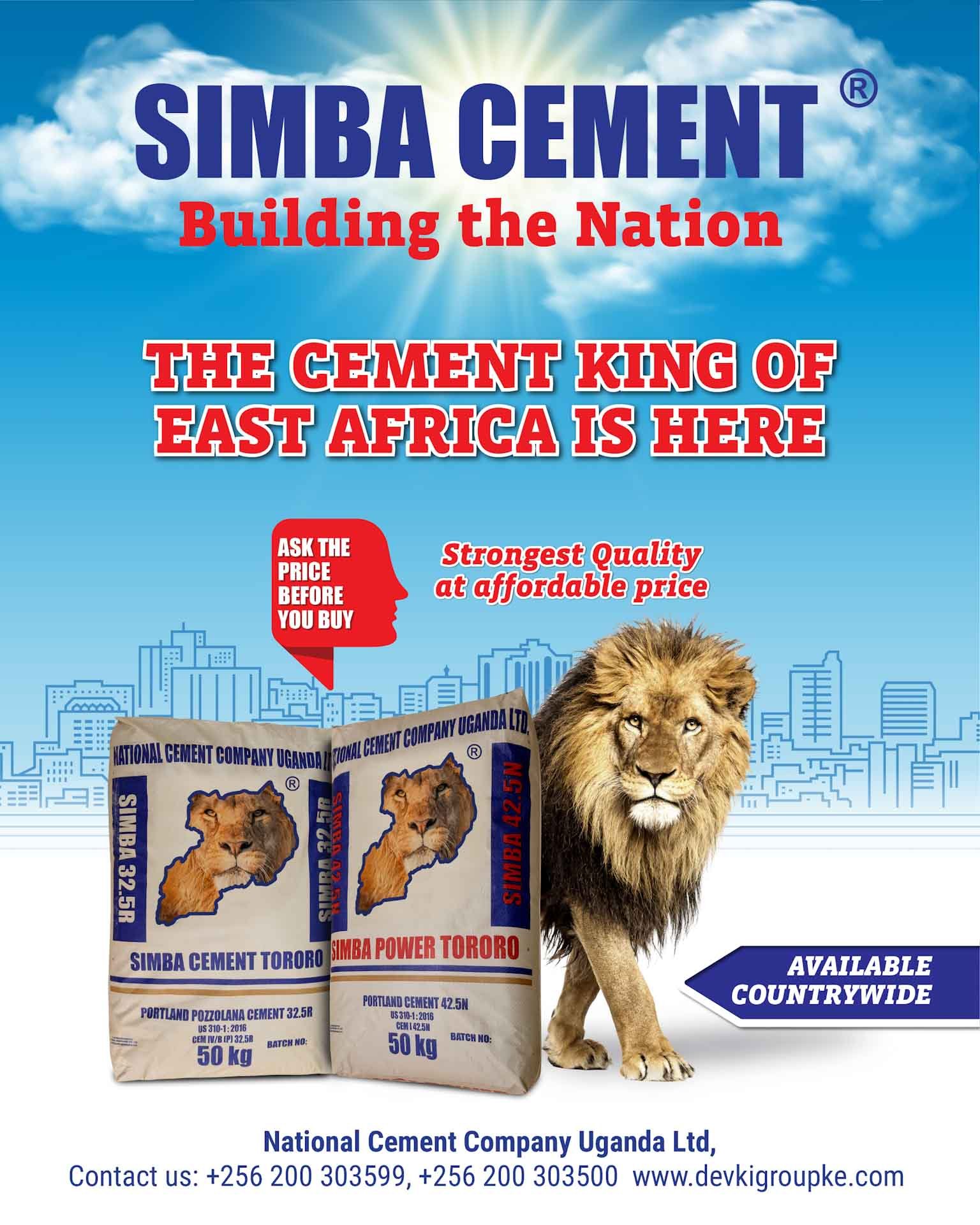 National Cement Company Uganda Ltd is a member of the Devki Group Of Companies, formed in 2018 to construct and operate a Portland Cement Plant. Providing the best quality products is highly important hence we have a research and development team that comprises of highly qualified personnel from various disciplines machinery implementation, quality control and new product development. We hold on to the maximum principles of health, safety and the environment as well as supporting the growth of our esteemed team.
A product of National Cement Company, Simba Cement prides itself in its endeavours to bring out the best in cement products in the country by employing the latest cutting-edge technologies that ensures we remain ahead of the game, and set some of the highest international standards in our business for products to come.
P.O. Box 555, Tororo, Uganda
Plot No. 217, Block No. 6, Tororo – Mbale Rd
Tel: +256 200 303 504/529
sales@nccug.com
Plot no. 96, 5th Street, Madhavani Business Park
Industrial area, Kampala, Uganda
Tel: +256 200 303 500/599
Email: sales@nccug.com